Dynamic Louvered Armor™
Protection Systems
Dynamic Louvered Armor (DLA™) is designed to limit the rearward vulnerability of ballistic rounds or shrapnel while allowing critical airflow. We can custom-engineer DLA™ to your specific project site.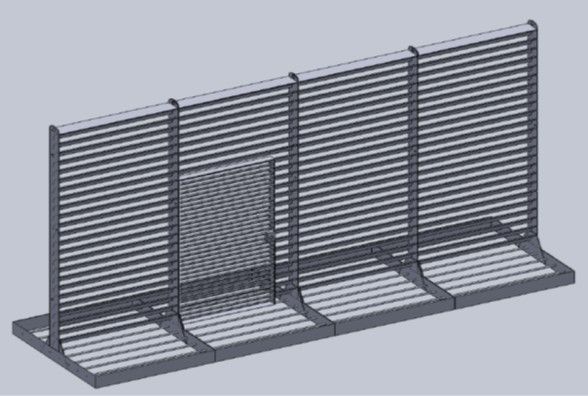 Modular Versatile Protective Louver System
HIT's Dynamic Louvered Armor™ (DLA) Protection Systems are modular, adaptable, corrosion and impact resistant louvers designed to catch and redirect fragments and shrapnel away from critical infrastructure. The louvers allow airflow by "tuning" the vanes, and mitigate ballistic and blast events by redirecting rounds into the ground. Their strong, versatile design can accommodate seismic environmental and climate threats.
Customizable Dynamic Solution
Dynamic Louvered Armor™ (DLA) Protection Systems are manufactured off-site to your custom specifications and can quickly be installed onsite. Our components can be integrated directly into your facility's grounding system. We offer modular shapes to incorporate man-doors, panels, and corners, tailoring to your specific requirements.