BattleGuard®
Blast Mitigation Systems
Mobile, low-cost, configurable physical ballistic and blast shield perimeter security barrier with "smart" capabilities, and tailorable protective coatings.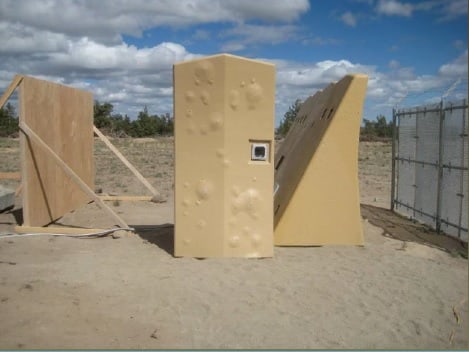 Blast Mitigation Protection
BattleGuard™ is HIT's preeminent layered technology in perimeter security for blast mitigation and absorption, with the add-on capability of smart sensor monitoring, and protective coatings. A passive ballistic and blast shield, BattleGuard™ protects critical assets from direct and indirect threats. BattleGuard™ defeats unauthorized access to critical physical sites and shields equipment, personnel, and structures from explosive events. In addition to providing a physical barrier against attack, BattleGuard™ offers a secondary shrapnel capture capability when employed in integrated configurations.
Flexible, Mobile and Cross-Functional
BattleGuard™ can be configured with active wireless detection and assessment sensors for closed-circuit television and intrusion detection. These "smart" variants allow for see-through capabilities for physical site security. The BattleGuard™ system is functional for a broad range of applications. Easily moved by forklift, the system can supplement existing barrier defenses or stand alone. Flexible dimensions (4-8 foot height and width options) provide 80% mitigation solutions and have been battle proven. We will custom tailor a solution for your circumstance upon request.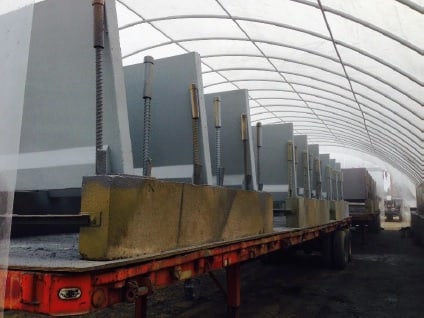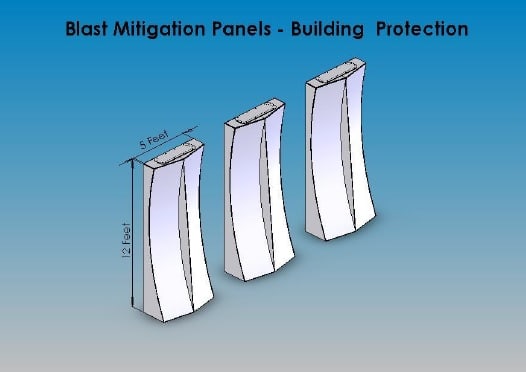 Product Features:
Affordable ballistic and blast protection
Mobile, easy to move or relocate
Minimal preparation
Low maintenance
Tailorable, made-to-order solution